Technology
Self-Locking Nipples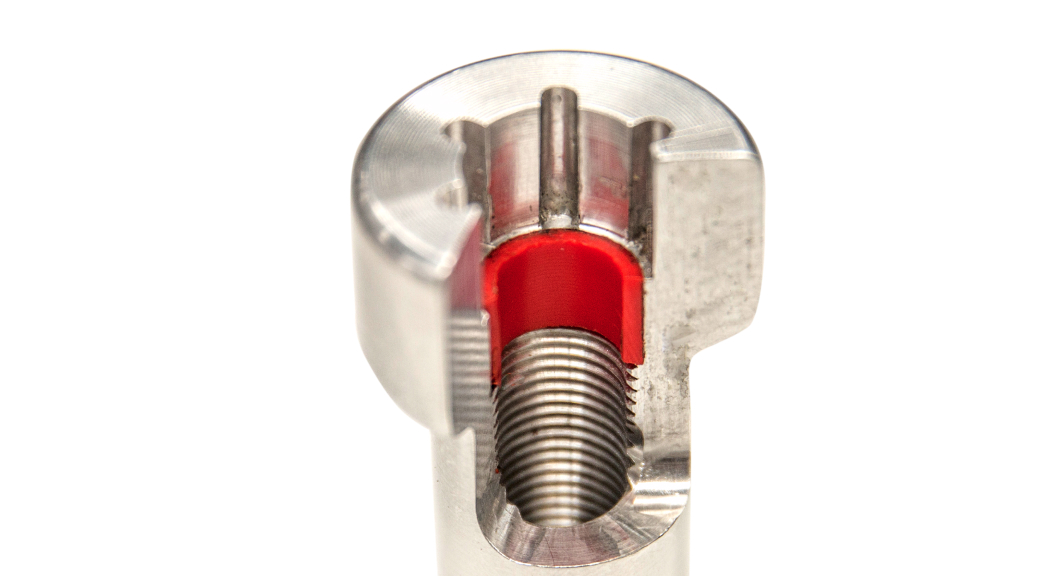 Ensuring the perfect seal
A wide range of solutions designed by Alpina to maintain the correct tightening of the nipples over time – thus eliminating periodic maintenance – and to ensure better vibration absorption during use.
Industrialized
The nipples that adopt our self-locking solutions can be used with any wheel assembly machine, without the need for special adaptations or adjustments, and without any change in the mounting process.
Absorption of vibrations
The special insert of the self-locking nipples favors the absorption of vibrations, increasing safety in use on uneven ground and ensuring better riding comfort.
Adjustable tightening torque
Different tightening and unscrewing torques can be obtained depending on the size and characteristics of the inserts.
Zero maintenance
A wheel equipped with self-locking nipples maintains the correct tightening of the nipples over time. The result is a more stable and safer wheel during braking and does not require periodic maintenance.
"The Torque Challenge"
ABS vs. Glue-Based Systems
Initial tightening torque

165 N/mm (ABS) vs. 135 N/mm (glue-based systems). Alpina's self-locking nipples reach a higher tightening torque than the main competitors.

The tightening torque of the self-locking nipples drops by 75 N/mm after 10 consecutive adjustments, with an average drop of 6% per tightening. In glue-based systems, on the other hand, the tightening torque goes from the initial value of 135 N/mm to 0 in only 4 torques, thus exhausting all the locking power after the first tightening.

Residual tightening torque

After 10 successive adjustments, the self-locking nipples still have a residual torque of 90 N/mm, whereas glue-based systems have exhausted their tightening torque within 3-4 adjustments.

Alpina's self-locking solutions can undergo multiple successive wheel adjustments, losing little tightening torque compared to the initial values. In glue-based systems, on the other hand, tightening remains as long as the adhesive film stays on the surface of the thread. After the first tightening, the film breaks, and the tightening torque drops.