Technology
Tubeless STS2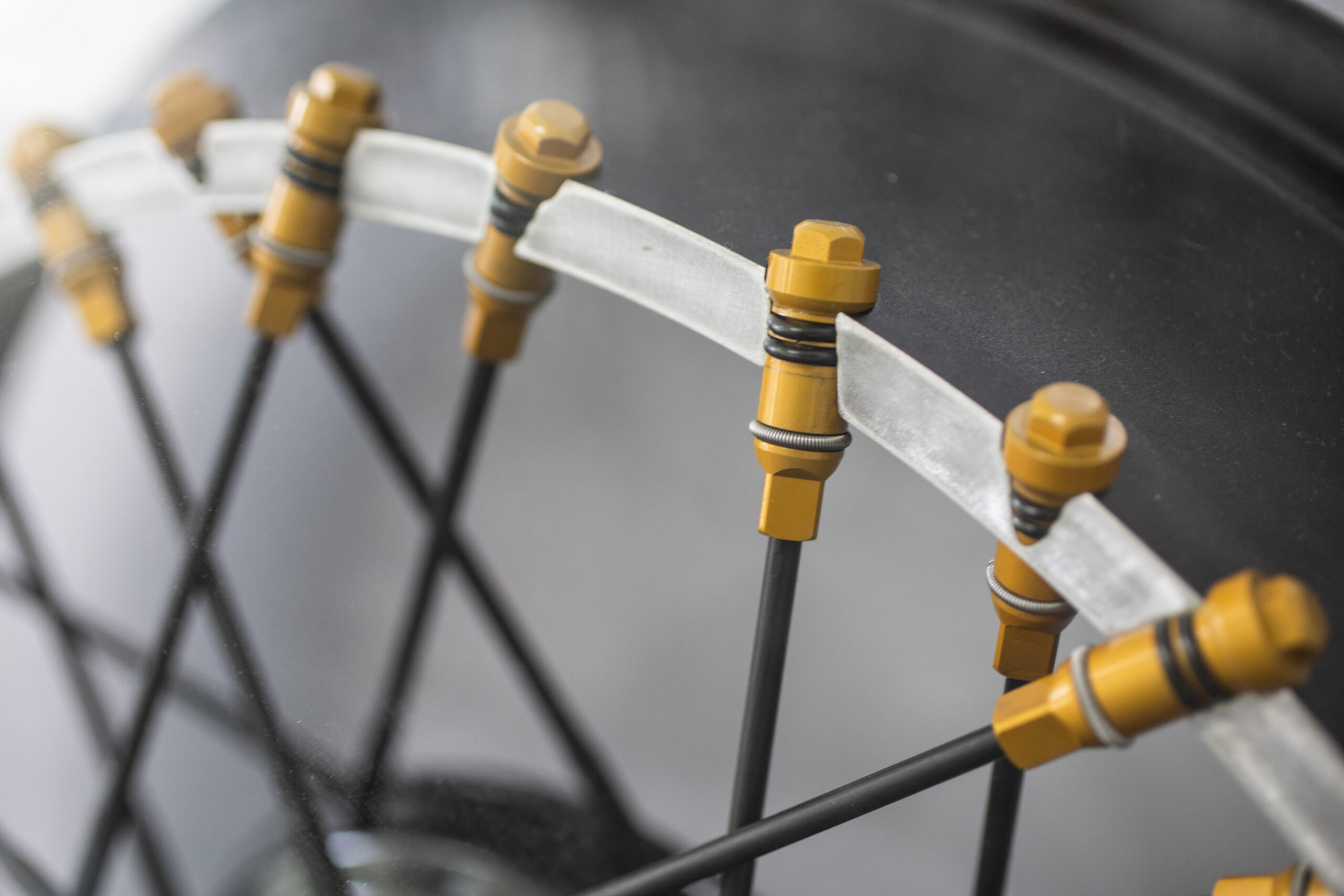 Forged aluminum wheels and the STS2 system
Unprecedented resistance, vibration absorption and a renewed design, together with the evolution of our tubeless STS system.
STS2 sets a new standard in the production of tubeless spoked wheels for motorcycles.
Unprecedented resistance
The surprising increase of 14% in the maximum load shows the performance improvement linked to the material manufacturing technology: though employing the same geometries and materials – compared to a standard rim – the forged material shows a considerable increase in the maximum breaking load.
No weak point
The forged rim is made without the aluminum machining that is typical of traditional extruded rims, such as, dimples, calendaring, and welding. Even the highest standard of welding, for example, will eventually change the physical-mechanical characteristics of the material: the abrupt temperature change hardens the aluminum, increasing its fragility in some points, and creating a discontinuity on the rim, which, ultimately, alters its roundness.
Riding performance
Perfect roundness, balance, and distribution of weights and thicknesses in the forged rim are crucial for its performance. You can feel the difference in the riding comfort, in the changes of direction, in the handling, and in the precision while cornering.
Shock absorption
The motorcycle rim is subject to continuous stress during use, and strong shocks and impacts may result in a radial runout. The forged rim has a greater ability to and return to its original shape, without plasticizing a fundamental characteristic for the most extreme off-road activities!
Double thickness, where you really need it.
Forged rims have an increased thickness in the center – the most stressed part during its performance!
STS2. Double seal
The forged rim, thicker in the central part, allows the placement of a new version of STS nipples, equipped with two sealing O-rings, for a safer and longer-lasting tubeless system.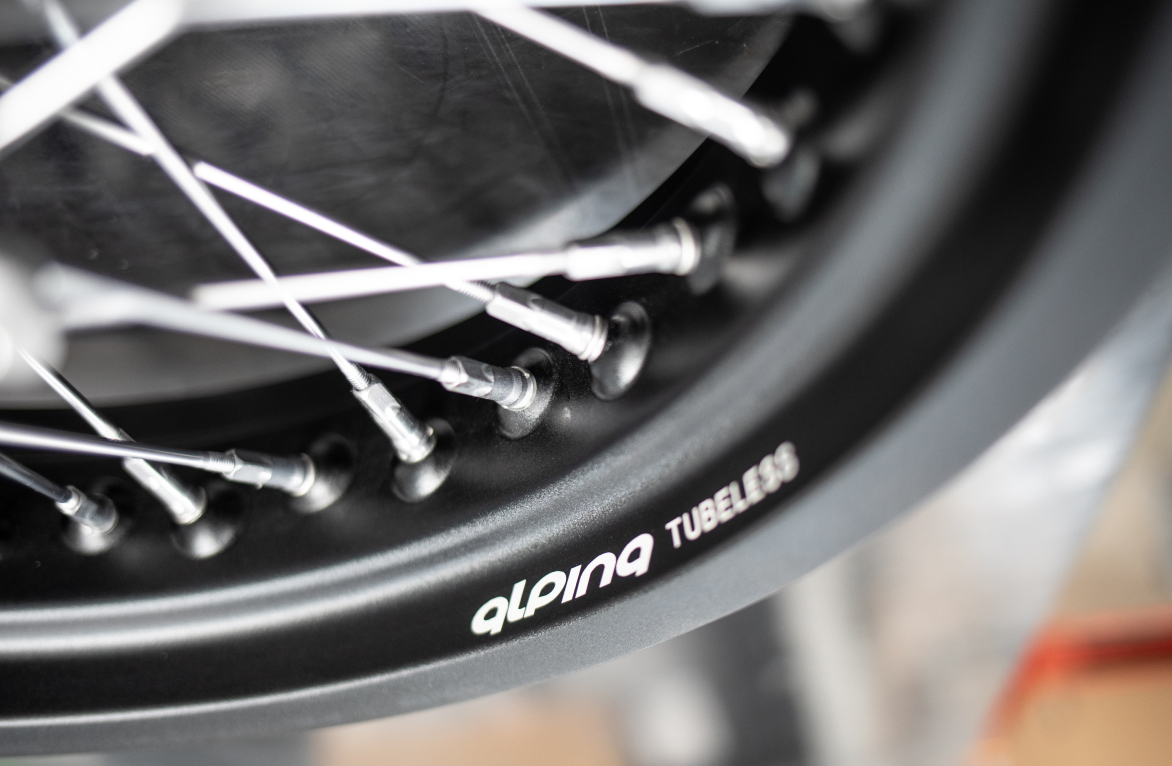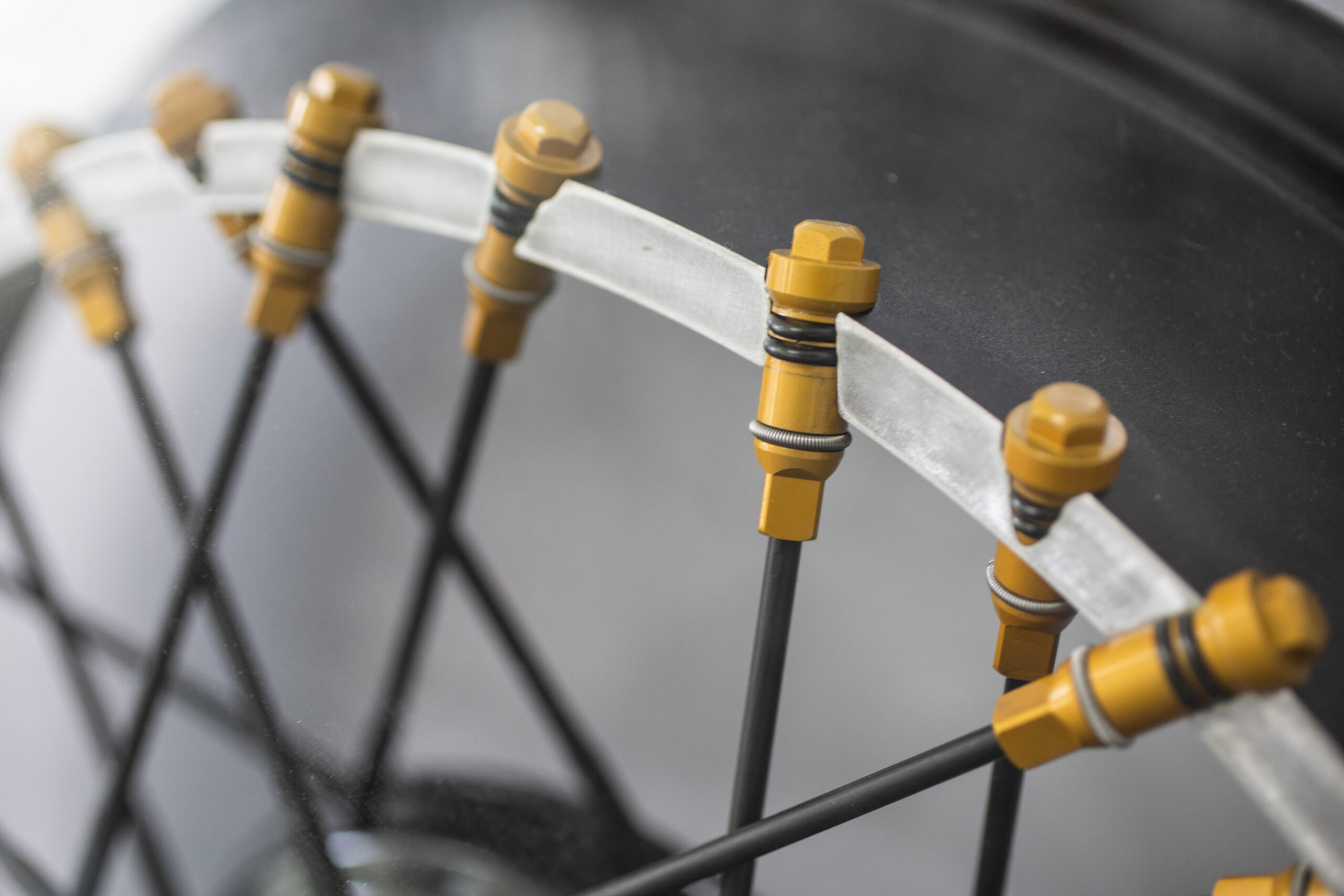 Forged and Standard compared
The numerous partnerships with customers of great importance in the international market have allowed us to grow, perfecting our production processes in order to satisfy customer requests and guarantee impeccable service.
· Standard 2700 Kgf
· Forged 2367 Kgf

· Standard 2367 Kgf
· Forged 3715 Kgf

· Standard 352 Mpa
· Forged 346 Mpa

· Standard 14%
· Forged 2367 Kgf