The Vision: Ride Farther
The spoked wheel is an ancient invention that dates back centuries, carrying the legacy of a nostalgic and glorious past. Still, it is much more than that. We believe it can become the future of sports two-wheeled sports, with a long road ahead of itself; a road made of passion and innovation, in the sign of tradition. Our vision is to ride farther down this road and explore new boundaries. Ride with us.
Timeline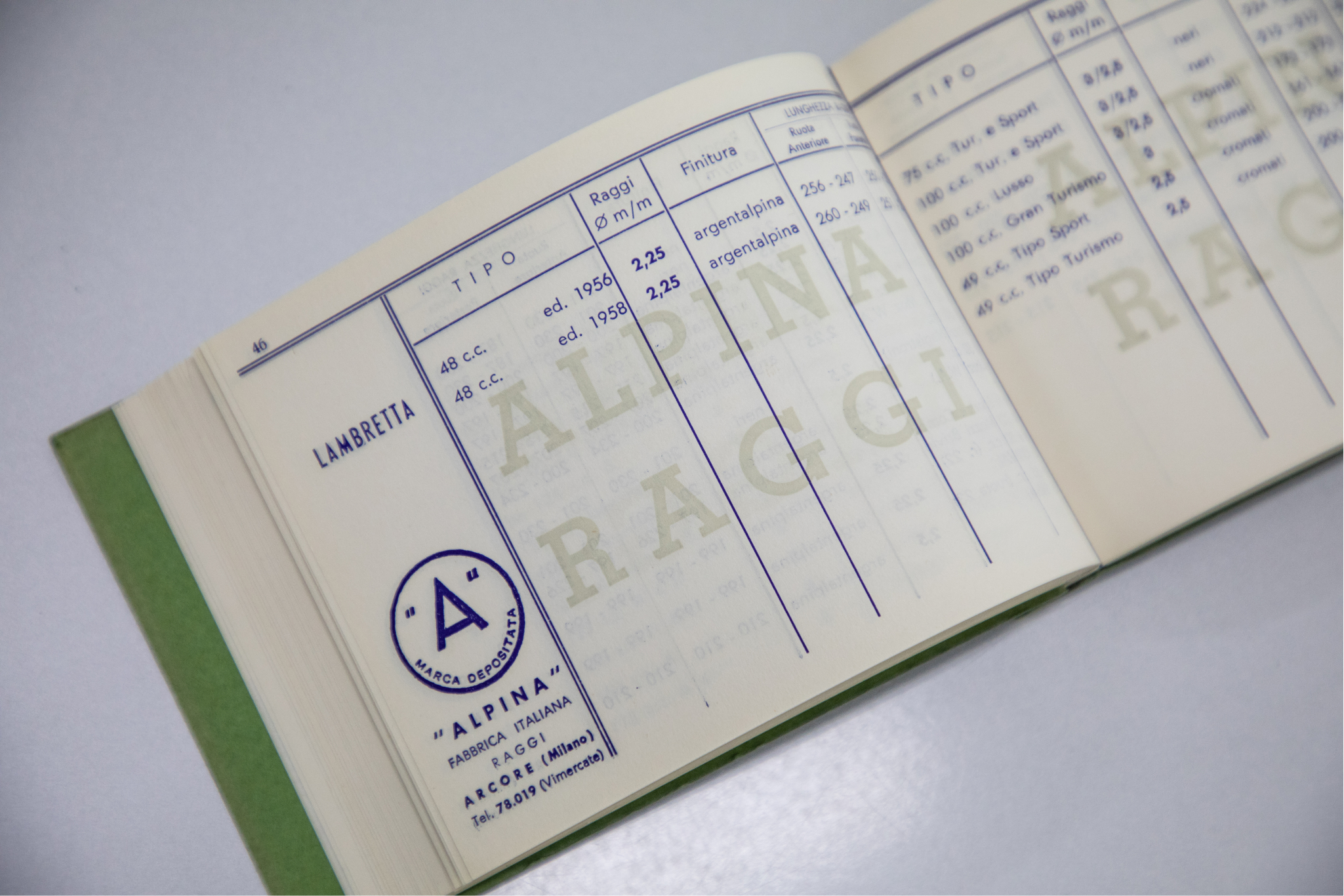 1926
Guido Cappellotto founds in Laorca, Lecco, a "Fabbrica Italiana di Raggi per cicli e motocicli" (Italian Factory of Spokes for cycles and motorcycles) . From his first office window he can admire the snow-covered mountains in a distance; deciding, thus, to name the firm Alpina. It is the beginning of an adventure that will last for almost a century.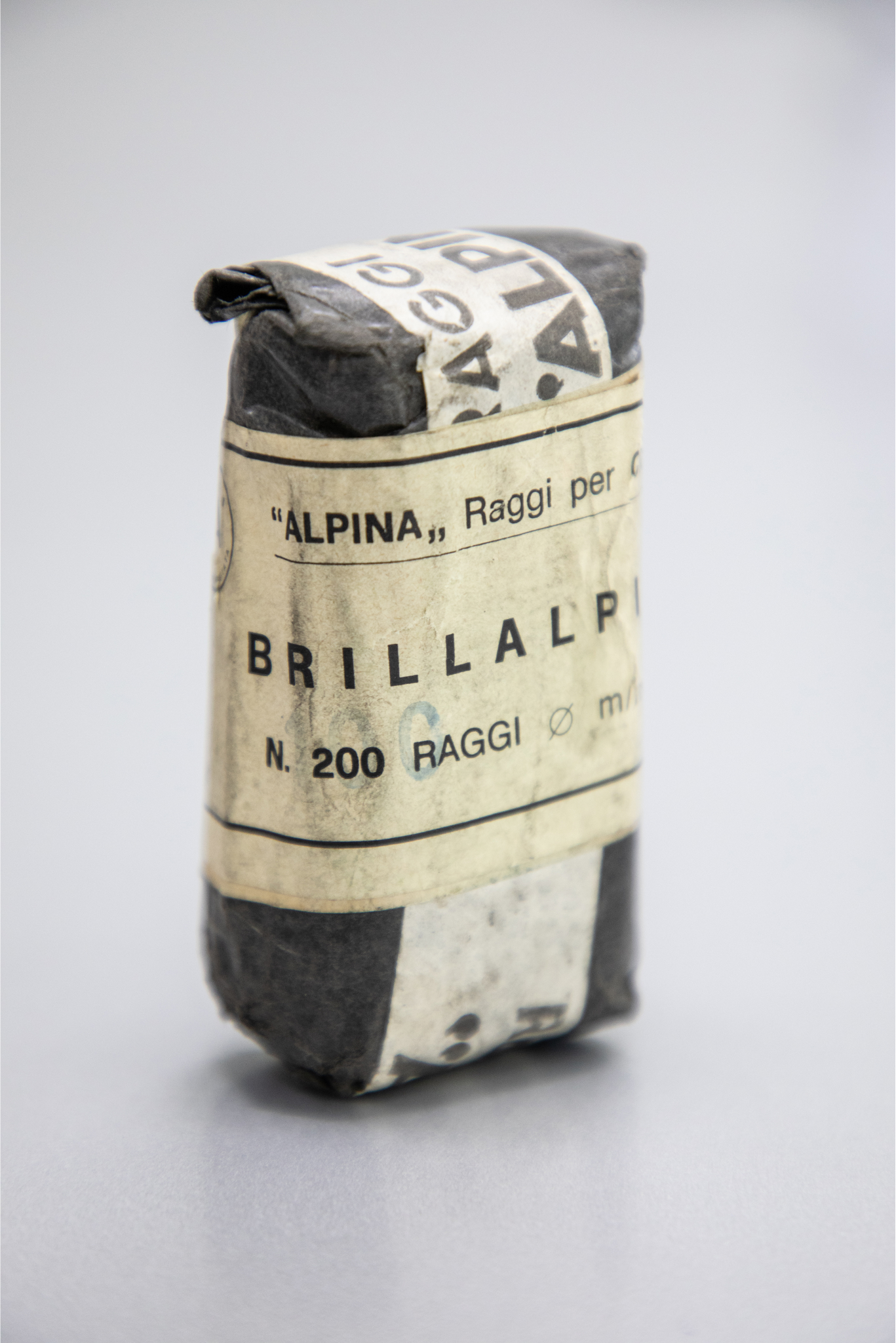 1935-1955
Alpina moves to Arcore in 1935, following an extraordinary course of events. In the same area, the great motorcycle and cycling companies of the twentieth century are growing as well: Moto Guzzi from Mandello del Lario, Gilera from Arcore and Bianchi from Milan are among Alpina's first customers.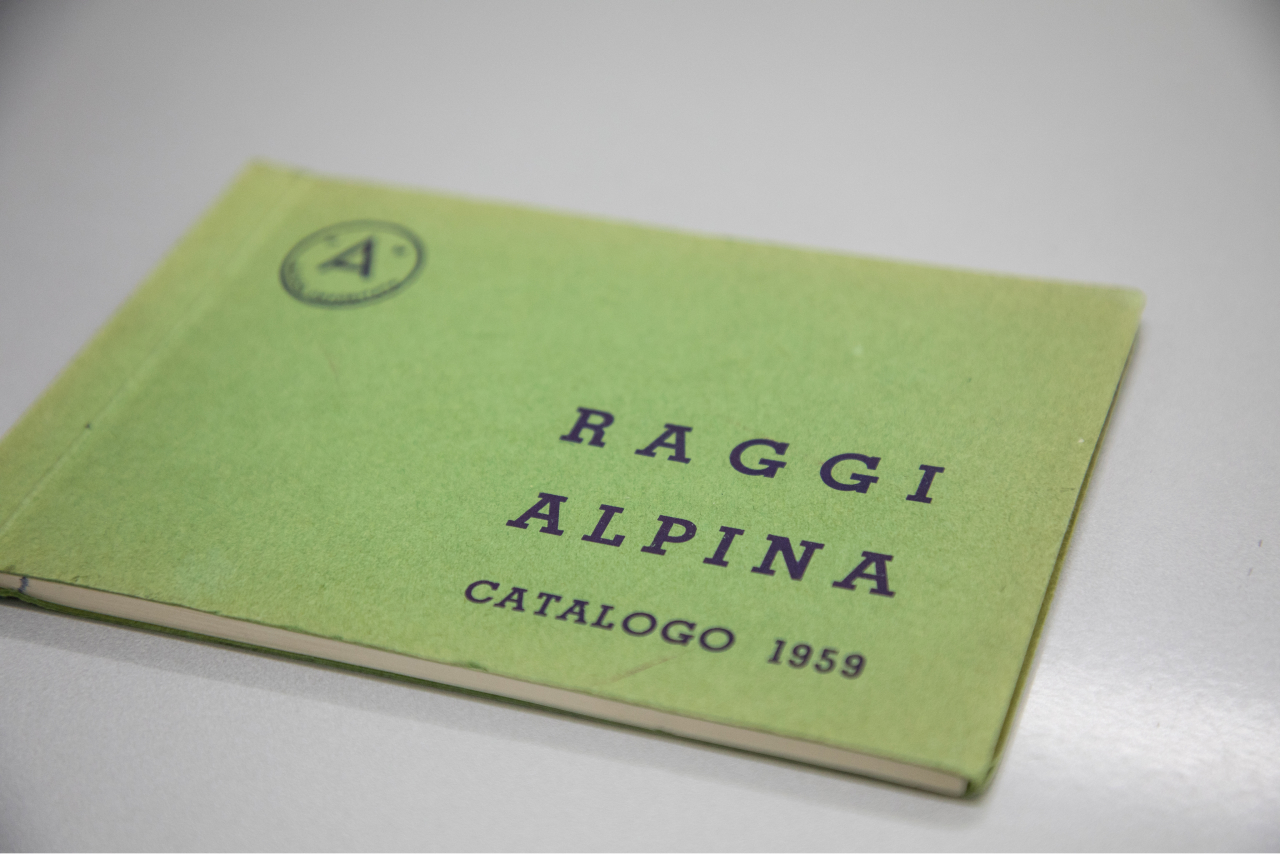 1960-1970
The aliens are here. Japanese motorcycles dominate the European market, and the Italian motorcycle industry is in trouble. Alpina runs for cover by focusing on its other big sector: the bicycle. A strategy – juggling the bicycle and the motorcycle field– that Alpina will adopt also in the years to come.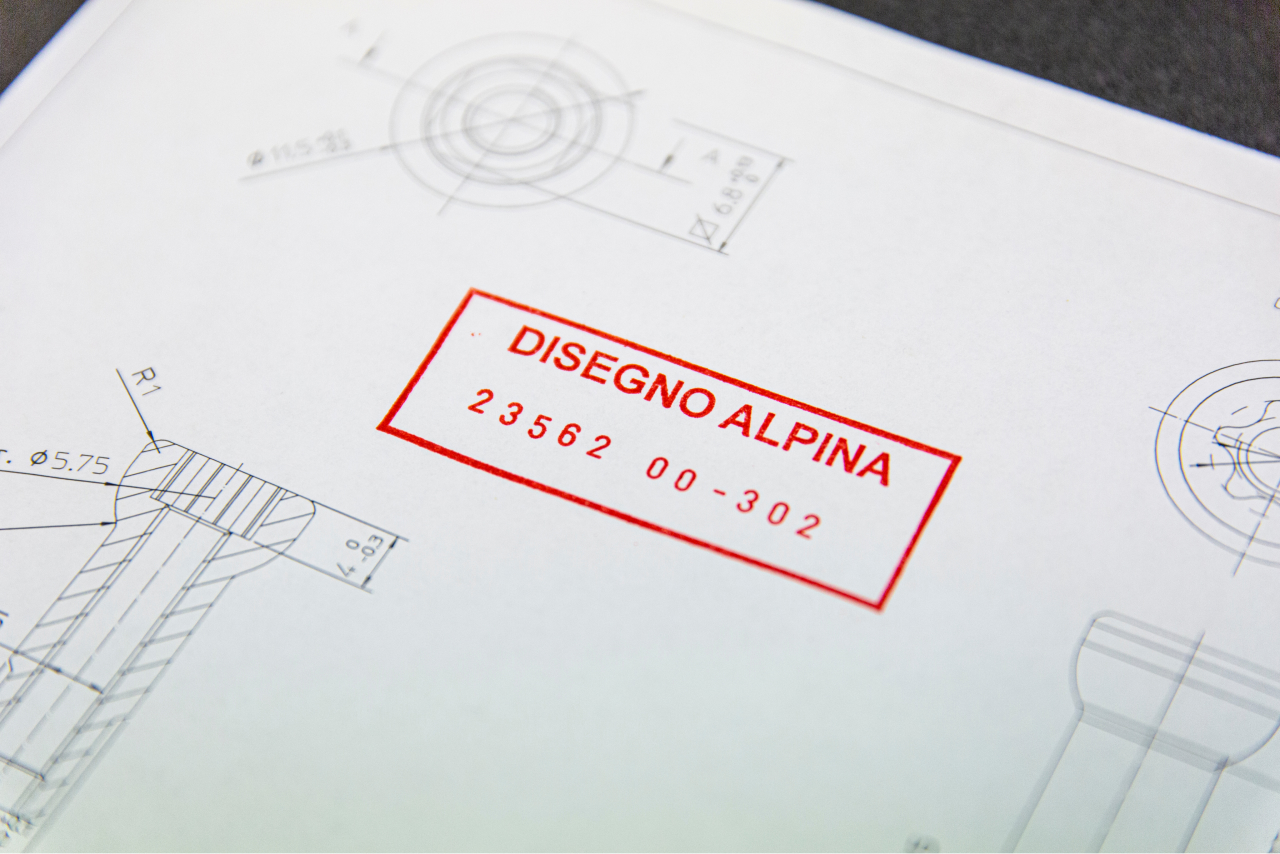 1970-1980
These are the years of oil crises and Sundays on a bike. Indeed, this time is marked by the boom of bicycles and low-powered motorcycles, and Italy becomes the undisputed home of the two-wheel industry. Benelli, Piaggio, Malaguti, Malanca and Atala are just some of Alpina's great partners in the course of this decade.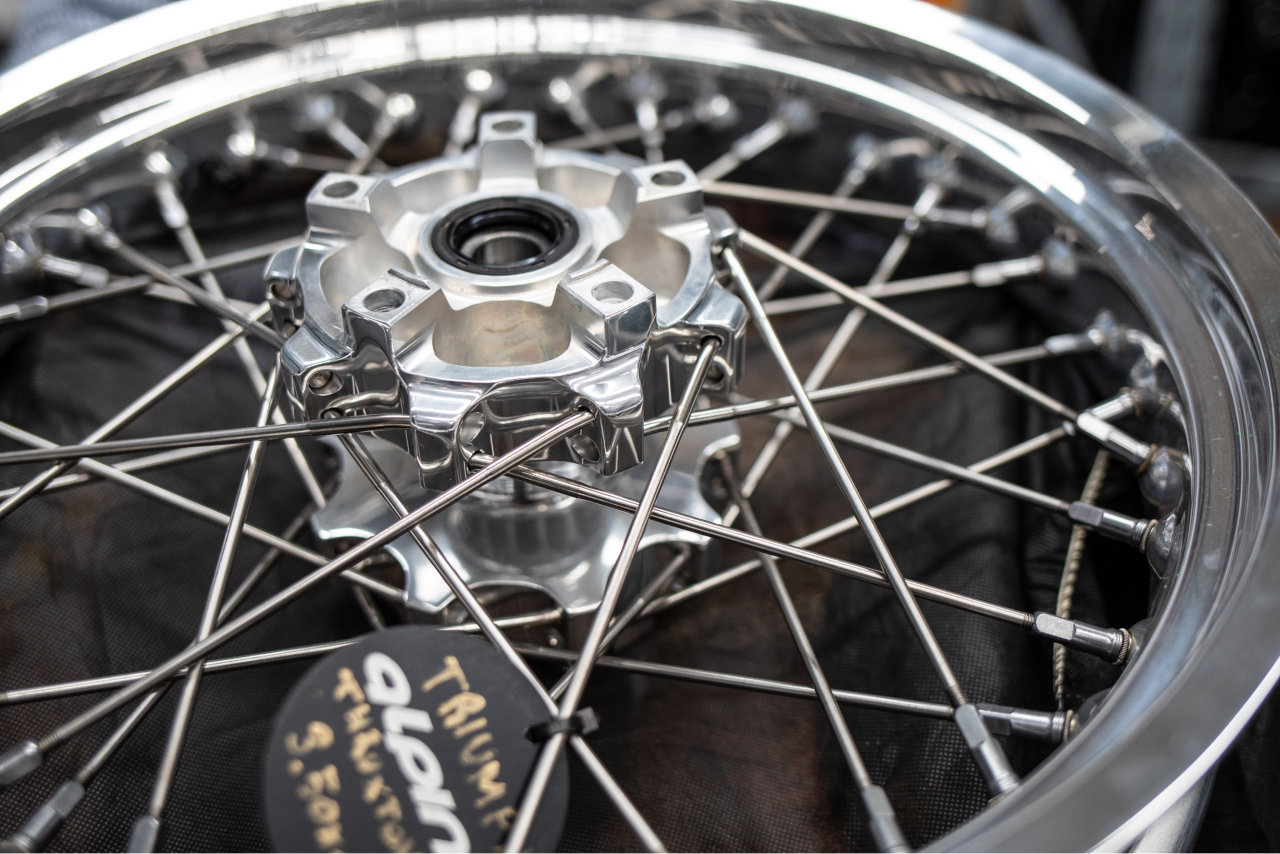 1986-1993
As the US Mountain Bike becomes in vogue and lands on the European market – celebrating a new growth in the bicycle sector – the world of motorcycles is monopolized by supersport models, strictly equipped with cast wheels. Alpina, which by now has moved to its current site in Lomagna, is losing ground in the motorcycle market.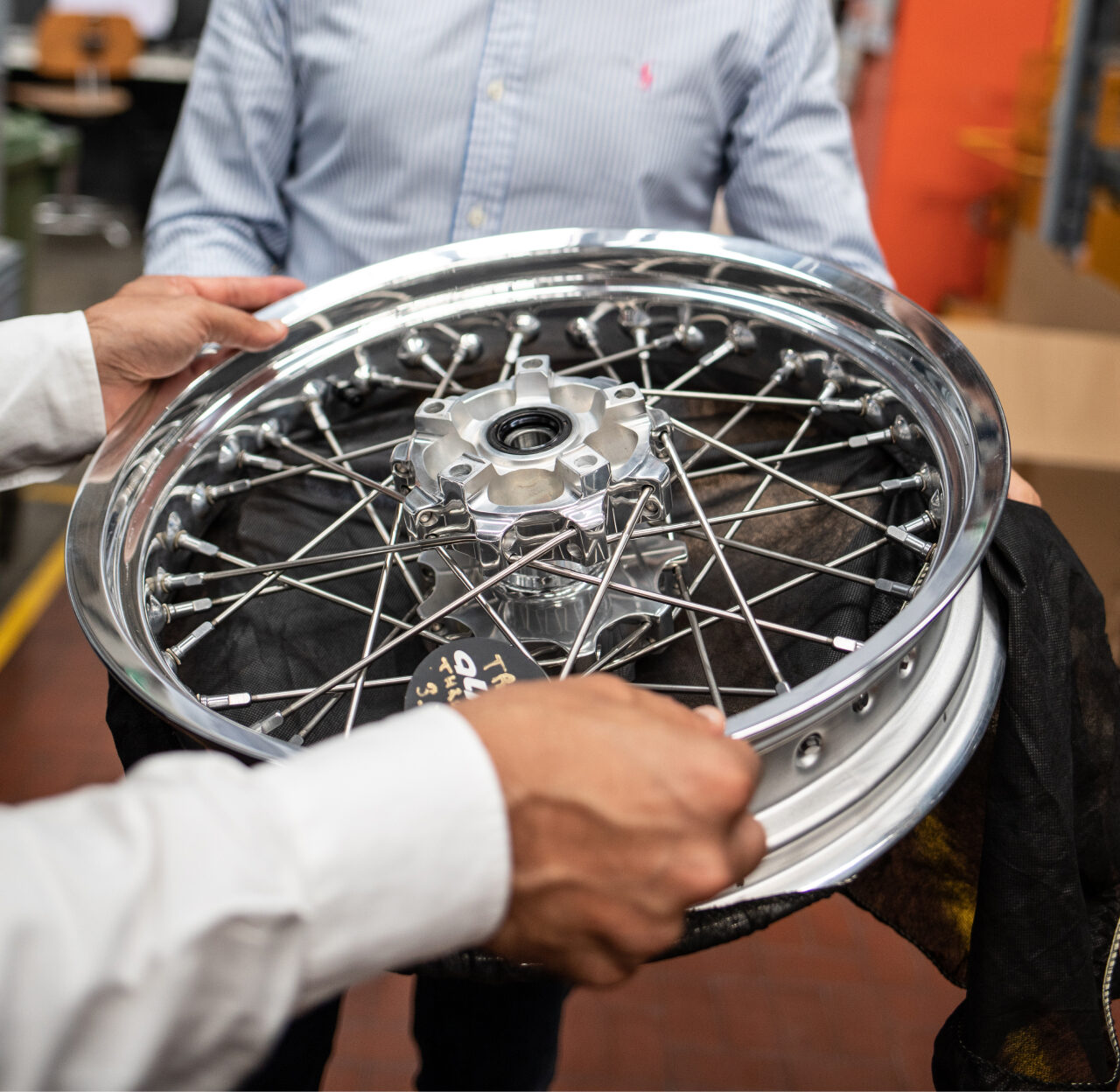 2000
Alpina must drastically change its strategy to adapt to a market that is evolving ever more rapidly. From standardized to mass production, the company repositions itself at the top of the range. Quality and customer care become the new key words, and our main customers are now located beyond the Alps, in the European market.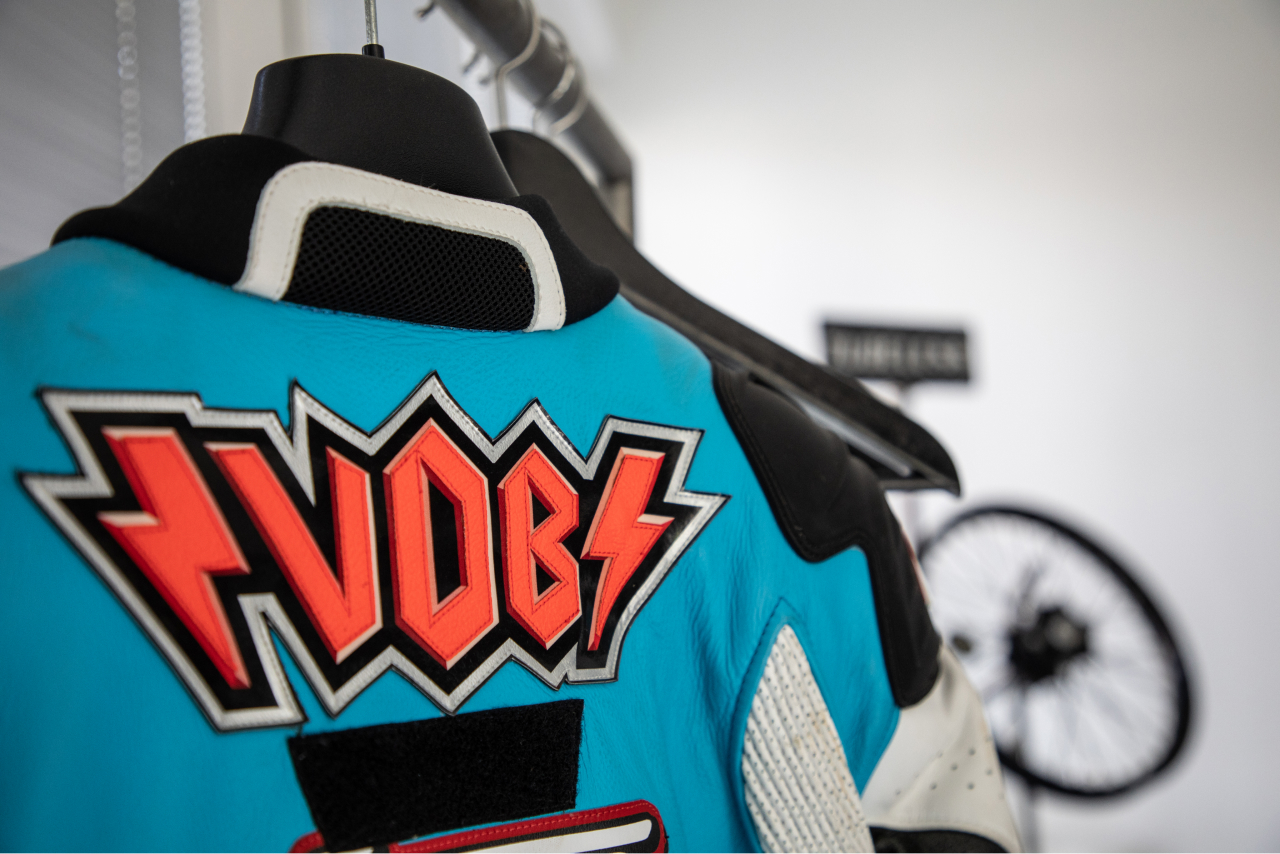 2006
Alpina invents the first tubeless spoked wheel for motorcycles. It is the dawn of a brand-new product, as well as the beginning of a long series of successes on the Supermoto racing fields, where the Alpina brand becomes a synonym for exclusivity and performance.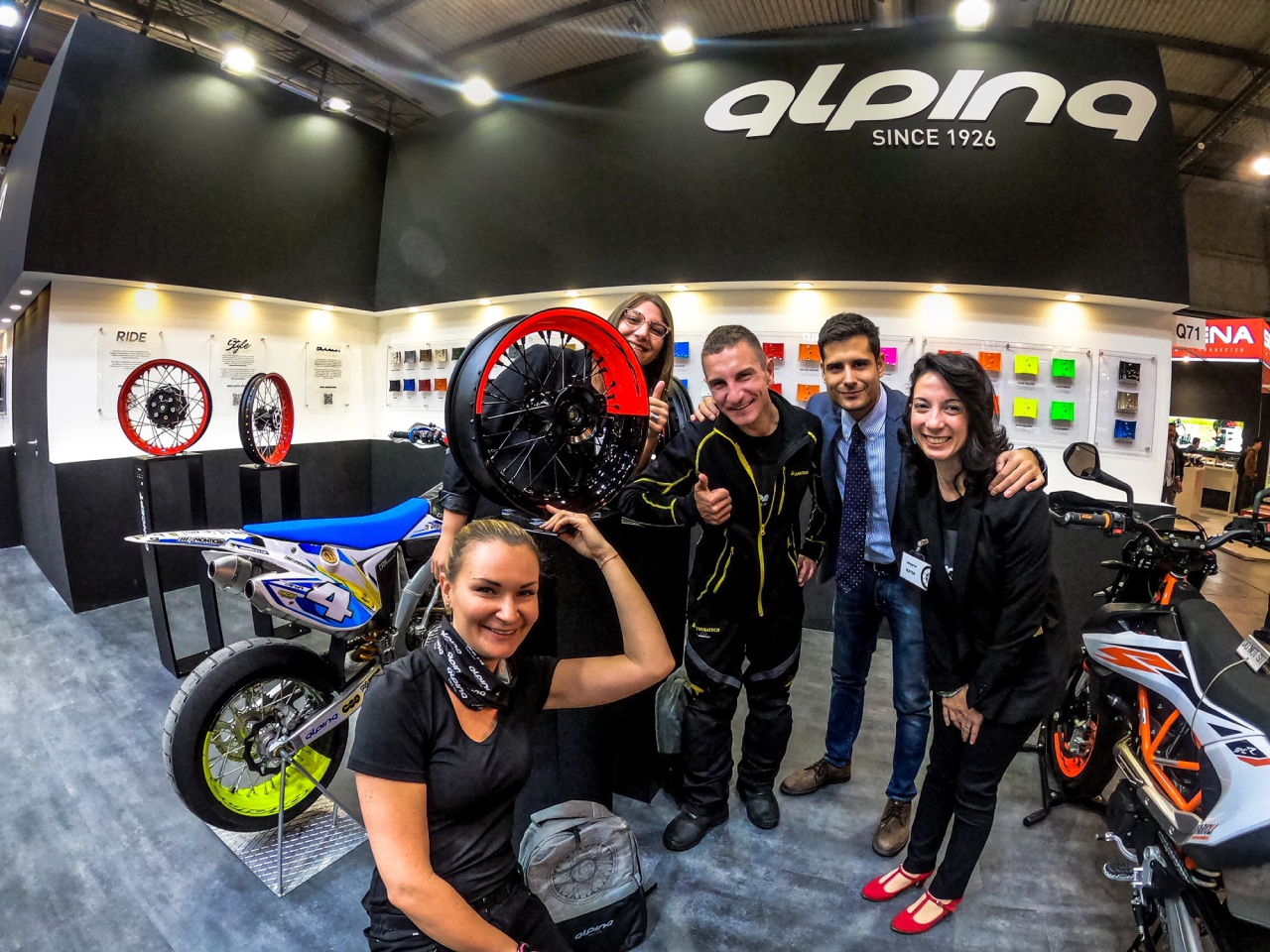 2016
Alpina celebrates its 90 years with the same spirit that characterized its foundation years – there are still many roads to travel and borders to explore!
Italian roots and an international spirit
Two souls inhabit the same company: the deeply rooted bond with its land and traditions, and the impetus to move toward a global and international context.
We create together
We believe that designing and developing products is based on the teamwork with our customers, through technical workshops and a constructive exchange of ideas.
Tailor-made
We adopt a creative and tailor-made approach to meet the needs of our customers.
Service
We believe that customer satisfaction is the result of a material and an immaterial component: our products, and our service – invisible, but no less important.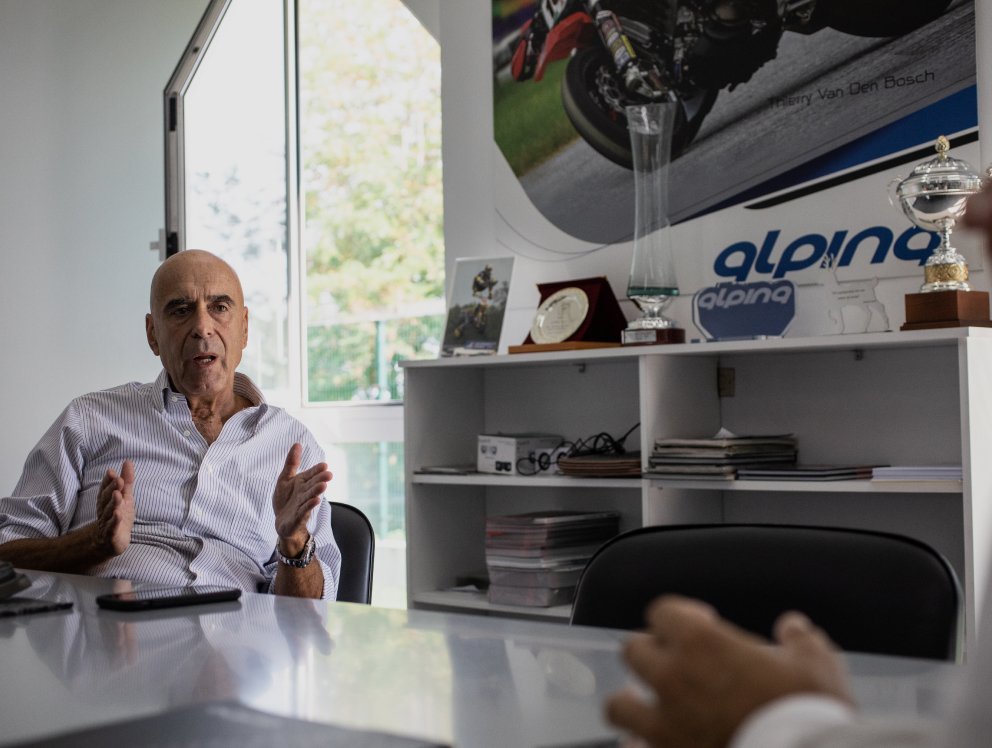 The heart of Alpina – the result of almost a century of experience in this field.
This is where the two souls of the company truly merge: innovation and tradition; automation and craftsmanship. Indeed, producing spokes and nipples, is not about making simple mass-produced, standardized parts. It means, instead, giving something life, which requires creativity and experience, beyond the common paradigms of efficiency and precision of production processes.
Highlights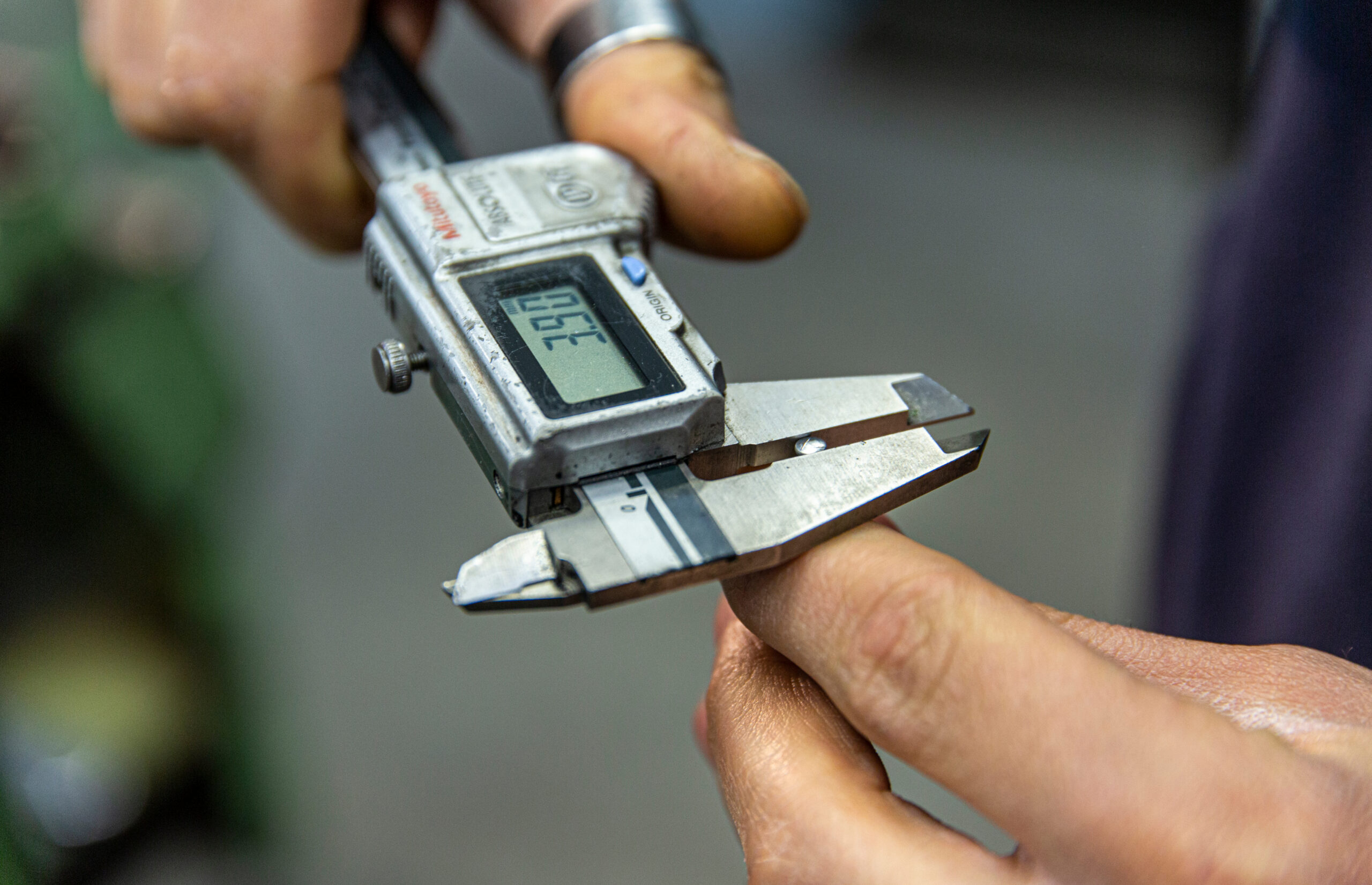 Quality Management
The accuracy and precision of our quality inspections are among our indisputable strengths, assured by state-of-the-art machinery and technology and by a trained and highly specialized staff.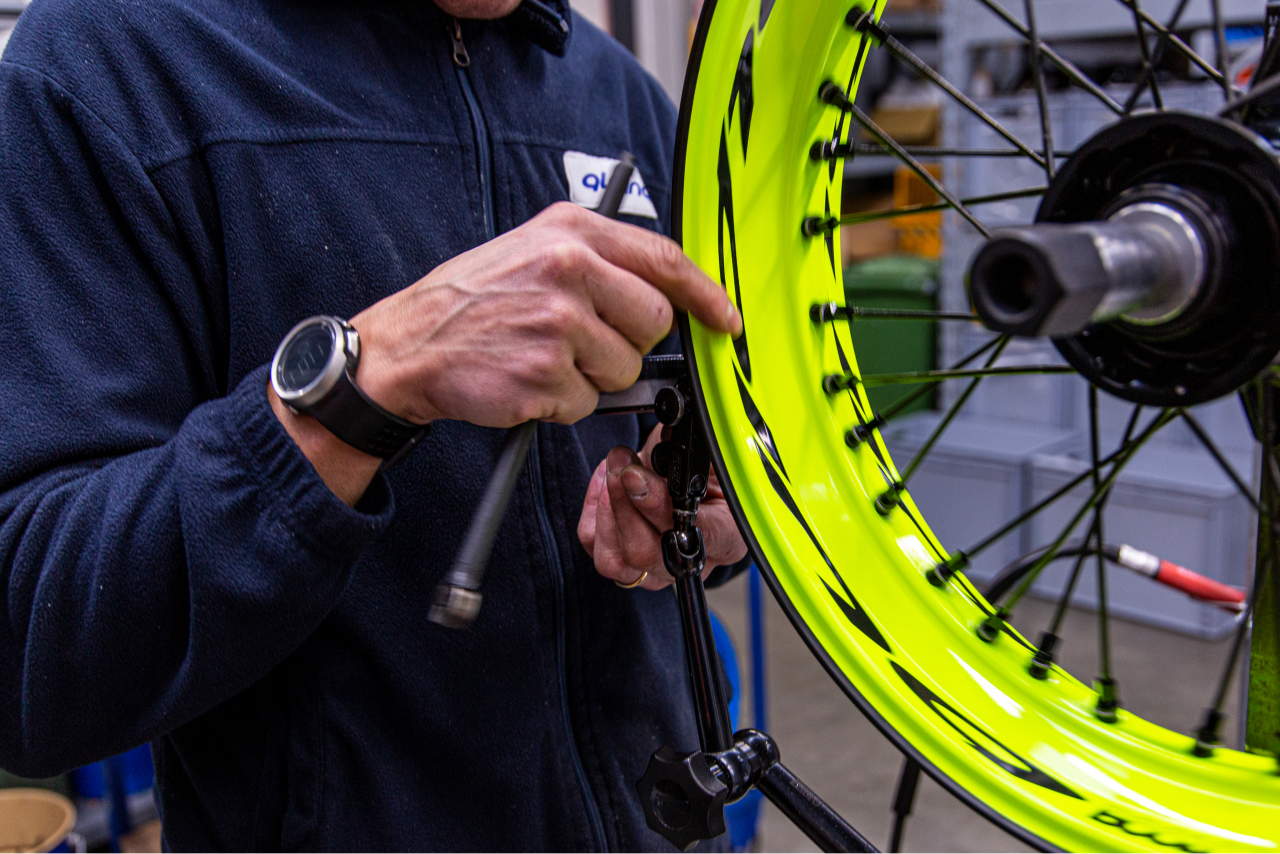 The assembly of our wheels.
Building a spoked wheel may appear as a simple operation. In fact, it requires an extremely complex process – a sacred practice if you will, with its delicate liturgies –strictly crafted by hand, as tradition dictates.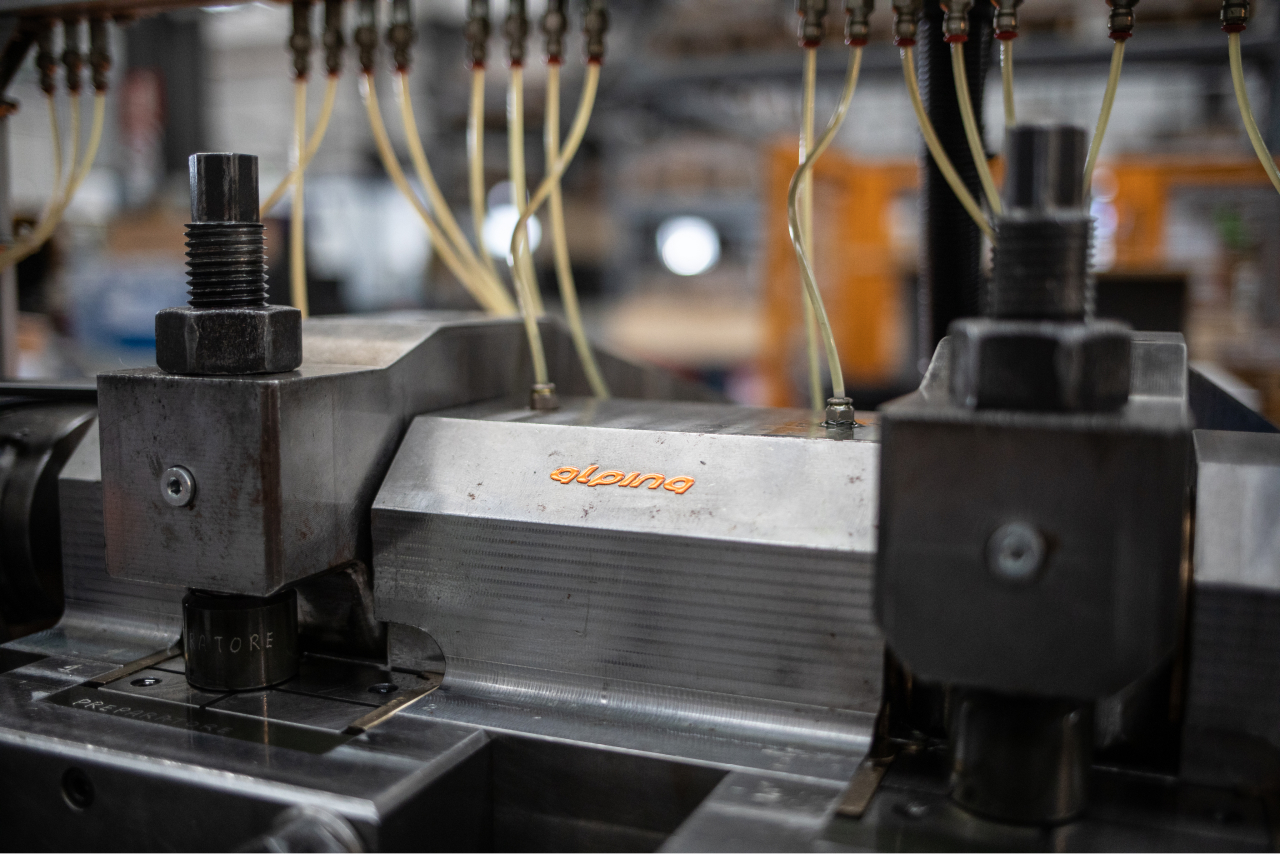 Machinery
Most of our machinery is designed and manufactured in-house, to ensure that the quality of our products is in line with our customers' high standards.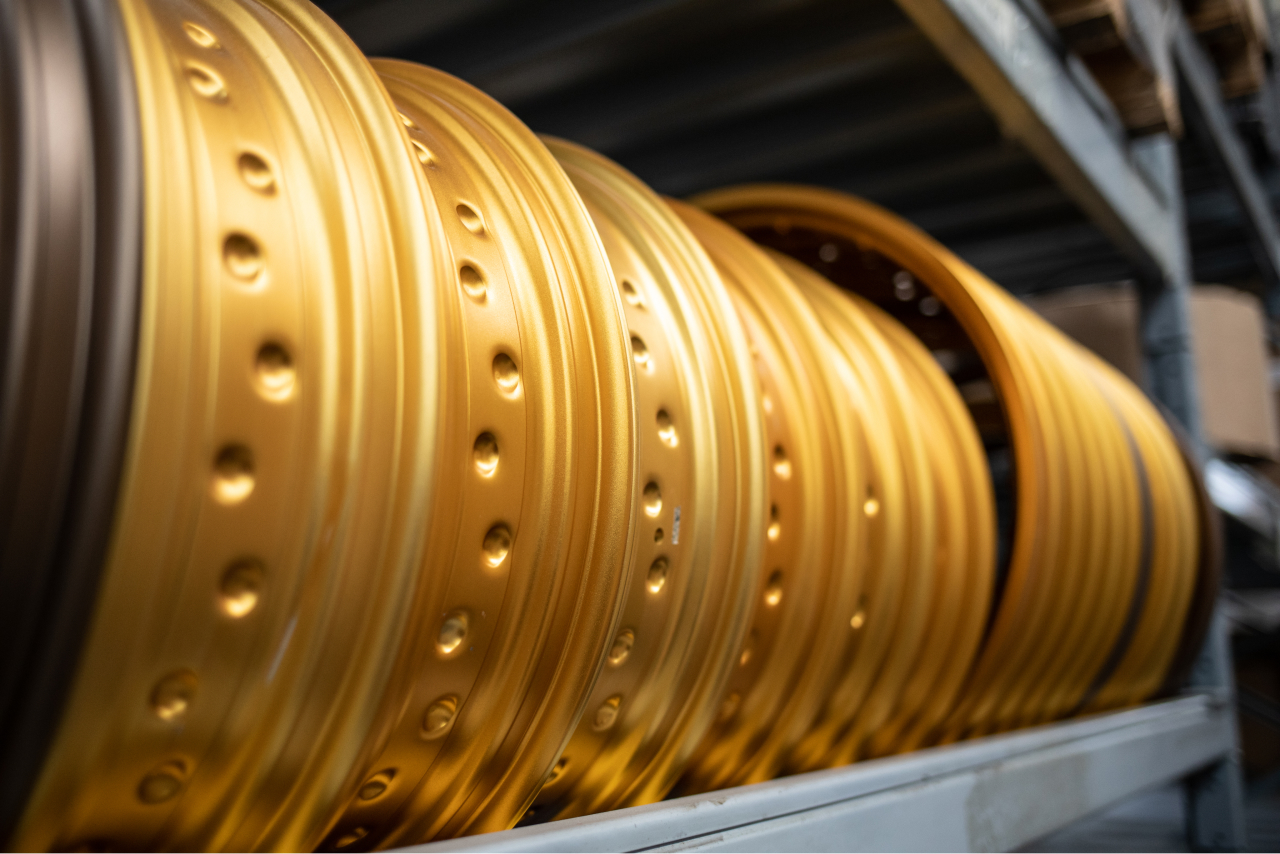 The materials
We carefully select the materials we use for our products, favoring local suppliers and subjecting each raw material to rigorous validation processes.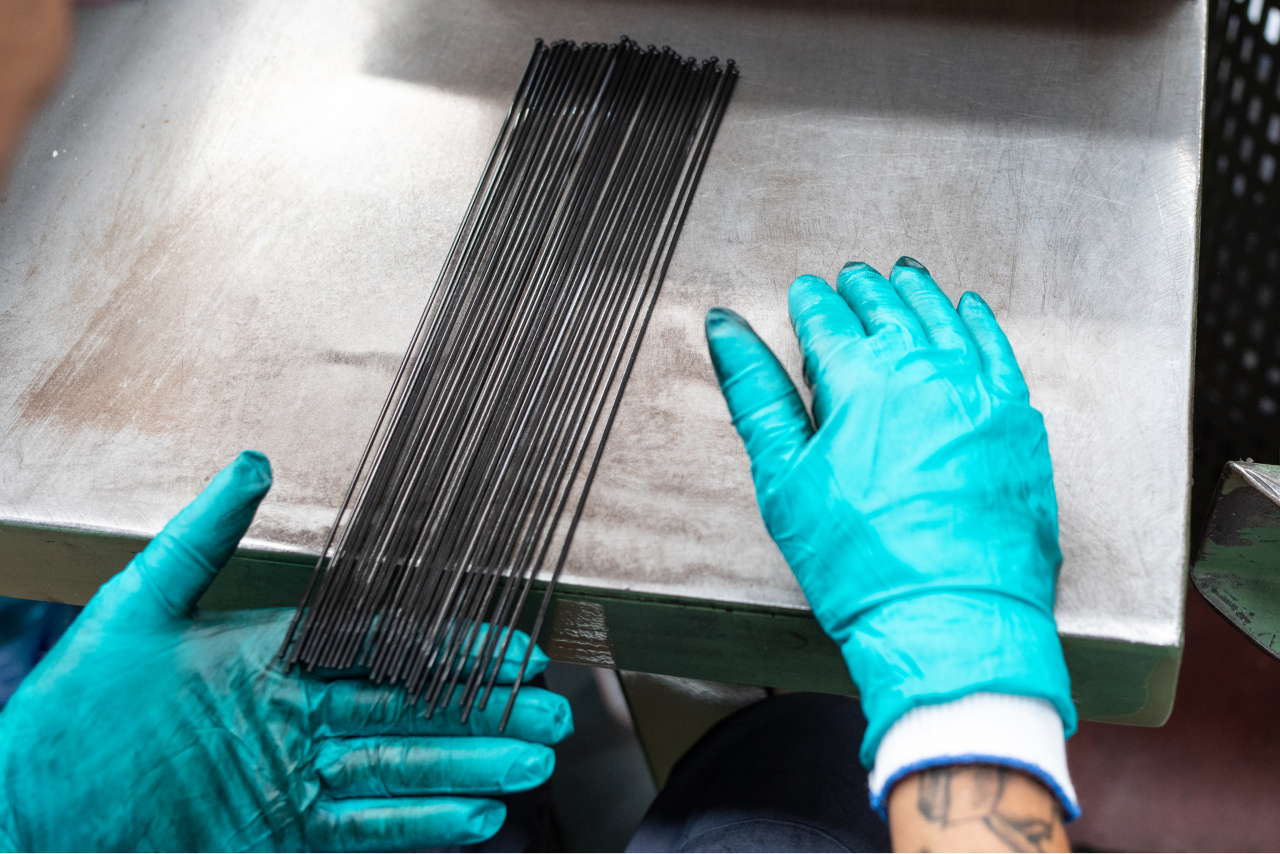 People
Our greatest strength. Our everyday mission requires unique people who combine craftsmanship and creativity with rigor and precision.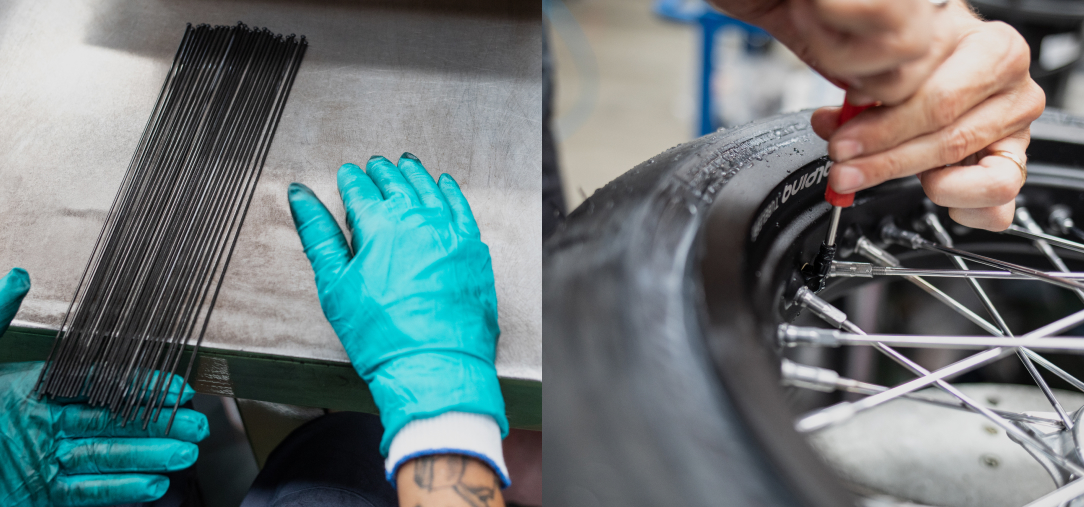 An inestimable capital
Our strength relies also on the experience of the people who work with us. For one hundred years, exceptional people have inspired the company, passing on their skills to the younger generations.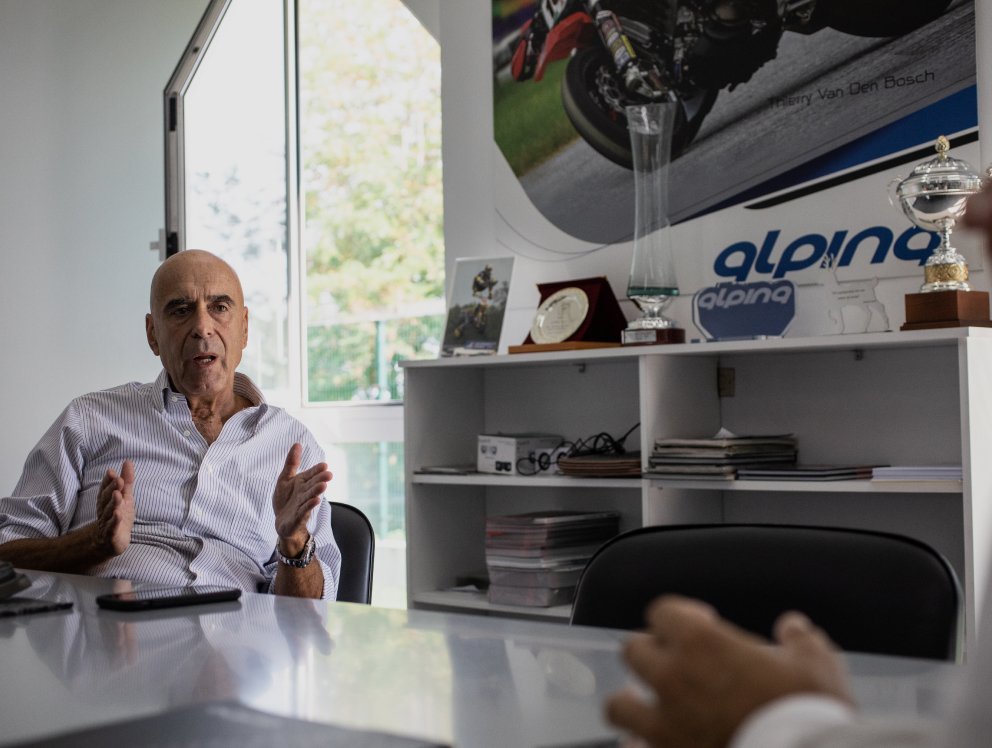 Mentoring
Affiancare i giovani al nostro senior staff è parte di un processo che assicura che le conoscenze e le competenze vengano tramandate di generazione in generazione.
Ongoing training
All members of our staff undergo continuous training throughout their career in Alpina, to further specialize and increase their skills.
Safety and security
Compliance with safety regulations is a priority for us. The accident frequency and severity indicators – well below the national average – provide the evidence of our commitment.
Long-term partnerships
Investing in people is part of our set of values, and a turnover ratio of less than 1% indicates the unquestionable sign of this policy.