TB413F
DUCATI Paul Smart 2005-2007, GT1000 2005-2007, Monster 696 2010-2013
Rear wheel 5.50x17.00 STS2
Rim
5.50x17.00 Forged weldless with a special hump profile and increased thickness in the center.
Spokes
36 high resistance stainless-steel spokes.
Nipples
36 high resistance aluminium nipples with double sealing o-rings and stainless-steel safety clip.
Bundle
Technology
Tubeless STS
A system that does not require special adaptations and respects the traditional design of the spoked wheel, without distorting and distorting its architecture and construction logic.
Discover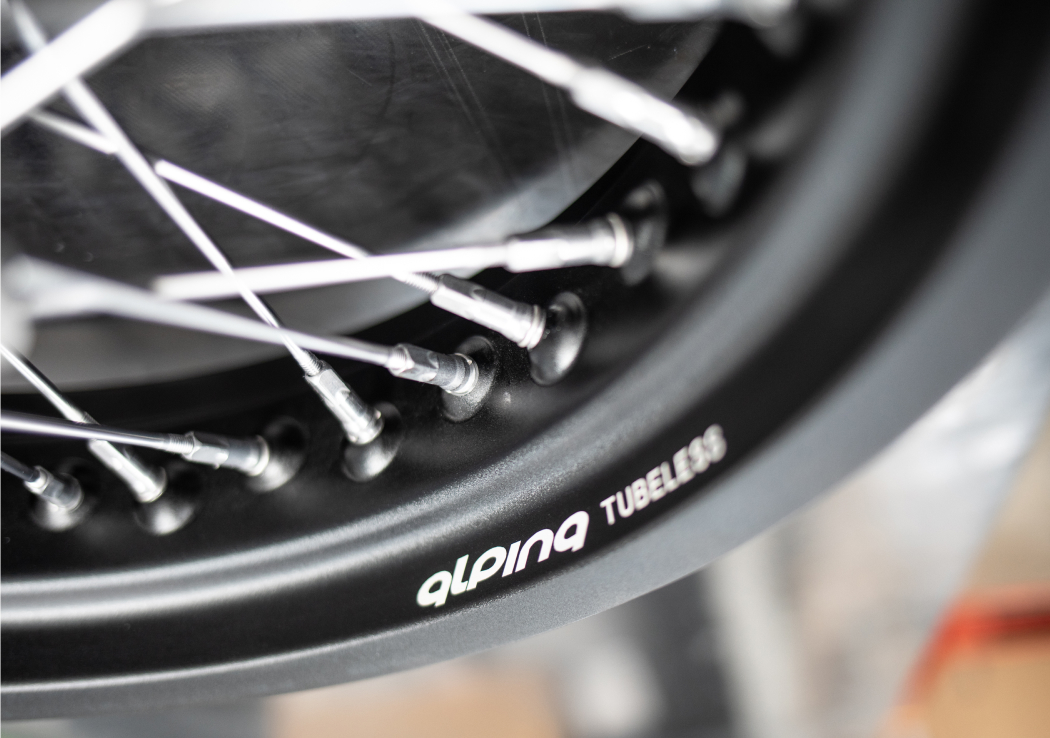 What you need to know about our product
Handcrafted in Italy
All wheels are handcrafted in Italy, in our factory.
Plug&Play
Fit them on your bike without any further modifications or additional parts, and reuse the original components (discs, sprockets, spacers, and TPMS sensors – where present).
Safety
All our wheels are Tubeless, with rims equipped with hump profiles.
Quality Control
Each wheel is subject to strict quality controls, such as leak tests and adjustment checks.
Tubeless Tires
The wheels require the use of tubeless tires. For custom sizes, please contact your tire specialist for the most suitable tire.
Two-year warranty
All wheels are guaranteed for two years. For more information, check our general terms and conditions of sales.
Packaging
An innovative packaging to preserve the quality of the products during transport.

Assistance
Our Customer Service is happy to help you for any information or assistance you may require.

Do you need more information?